Camp Lutherlyn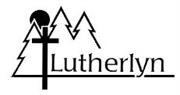 Address
909 Zadow Road
Golden Lake, Ontario, Canada
K0J 1X0
Contact
Phone:
613.625.2994
Website
An Outdoor Ministry of the Eastern Synod, Evangelical Lutheran Church in Canada.

Lutherlyn is the place for fun summer activities such as swimming, canoeing, campfires, singing, playing, laughing together and making wonderful memories. Set in beautiful Golden Lake area, with towering pines, rolling meadows, sandy beaches, and fresh air it is an ideal sanctuary for rest, renewal and learning.

Trained summer staff guide campers in social interaction and model a kind and caring atmosphere so everyone will find their experience at Lutherlyn to be an extraordinary time of growth and fellowship. We set high standards for our staff, program, personal safety, facilities and health care.

THE FOUR SEASONS LODGE AT Lutherlyn
This roomy 8 bedroom 'home away from home' with full kitchen is available to rent year round. The snowmobile trail is nearby.

All are welcome at Lutherlyn! We look forward to having you as our guest!