OUR LAKES AND RIVERS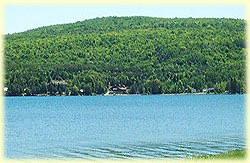 Bonnechere Valley Township has Everything for Your Vacation on Our Lakes and Rivers!
Our area is like a brilliant picture postcard and there's no shortage of things to do and places to stay along the way. We have camping, hiking, canoeing, boating, cottages, beaches, and resorts galore!
From its source in Algonquin Park, the Bonnechere River flows right through the Village of Eganville and along the northern edge of the township. It's a favorite place for canoeing and fishing. Swimming is also popular on certain parts of the river. The Bonnechere flows wildly past the Bonnechere Caves at a location east of Eganville called "The Fourth Chute". This remnant of the pre-cambrian era is one of the most picturesque parts of the river.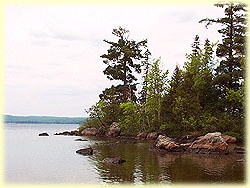 There are many lakes hidden away throughout the township, but the most well known are Lake Clear, Golden Lake, Constant Lake and Silver Lake. Each of these lakes has gorgeous scenery, rocky outcroppings, sandy beaches and crystal clear water...perfect for boating, fishing or swimming.
The township maintains public beaches on Lake Clear and on the Bonnechere River in Eganville. We also own and maintain a free public boat launch at Bonnechere Lodge on Golden Lake.
Resorts beckon tourists from far and wide. You'll find all the comforts of deluxe housekeeping cottages or the simplicity of camping under the stars. Look for convenient amenities such as boat and canoe rentals, laundry facilities, camp stores and gas stations all near by. Many of these resorts also offer winter attractions, with year round cottages, ice fishing, snowmobiling, snow shoeing and cross country skiing.
Sun
Mon
Tues
Wed
Thu
Fri
Sat
1
2
3
4
5
6
7
8
9
10
11
12
13
14

July 14th, 2020

Council Meeting

Council meets twice a month on the first and third Tuesdays. We start with a committee...

15
16
17
18
19
20
21
22
23
24
25
26
27
28
29
30
31